compensation: Negotiable based on experience, paid weekly!

QR Code Link to This Post

JOB FAIR 👋👋Hey, if you're looking for construction work - the Faber Connect team can help! We're hosting a job fair at the Faber Connect HQ. Whether you have experience in construction or no experience at all, we'd be more than happy to have you swing by. Meet our team in-person and see how Faber can match you up with construction projects to earn more money. Coffee and snacks will be provided and you are welcome to bring a friend with you too. Address: 1062 Homer St #201, Vancouver, BC V6B 2W9



Interested in working in construction? Apply below or share with a friend who is. There is a $50 referral bonus for each friend that you invite that ends up working on Faber.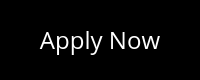 Requirements:
Basic PPE
Hard hat
Steel toe boots
Interested in working a construction gig? Apply below or share with someone who is!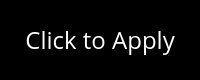 do NOT contact me with unsolicited services or offers
post id: 7021230533
posted: